The ministers in charge of the environment or their representatives from the eight Alpine countries as well as delegates from the European Commission met for the XVII Alpine Conference in Brig, Switzerland, on the 27th of October. This biennial Conference is the most important political meeting of the Alpine Convention.
After the previous Conference had to be held online due to the pandemic, the high-level representatives meeting in Brig particularly appreciated the occasion to exchange in person and took action on key priorities of the Alpine Convention.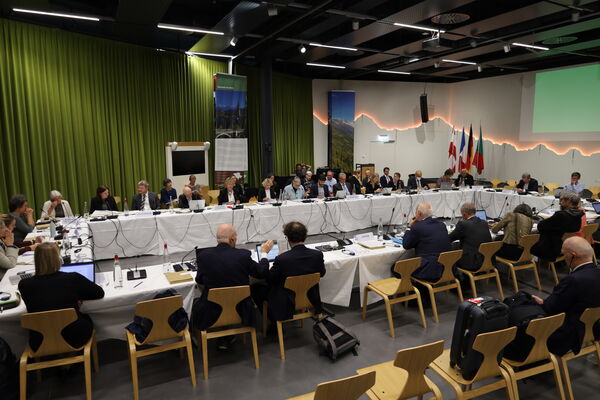 Priority 1: Conserving and valuing Alpine biodiversity and ecosystems
Priority 2: Taking ambitious climate action
Priority 3: Enabling a good quality of life for the people in the Alps.
The nine Thematic Working Bodies mandated for the period 2023-2024 will play a significant role in the implementation of the MAP.
Slovenia also presented the programme of its upcoming presidency, which begins after Switzerland's finishes at the end of 2022. Their presidency will run under the slogan "Quality of life in the Alps for all". The Slovenian Presidency will also focus on environmental education on climate change, biodiversity, and strengthening international activities linked to mountains and mountain topics.
The busy agenda of the Conference is a tribute to the intense work done over the past two years by the Swiss Presidency, Contracting Parties, Observers, and organs of the Alpine Convention:
The high-level representatives discussed the consequences of climate change on the hydrological cycle in the Alps, exploring key questions about drought management measures and concrete proposals to implement the Climate Action Plan 2.0 and the 2020 Water Declaration.
The Ninth Report on the State of the Alps on Alpine Towns was adopted. The report aimed to understand how the Alpine settlement system hinders or promotes the sustainable development of the Alps.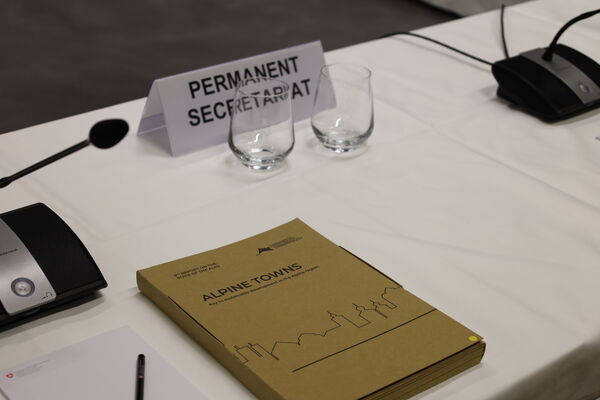 Alenka Smerkolj, Secretary General of the Alpine Convention: "In these troubled times, it was inspiring to see the high-level representatives of our nine Contracting Parties come together to trigger bold action on areas central to the future of the Alps. I look forward to the next two years of working with all Contracting Parties, Observers and partners for a more sustainable Alpine future."