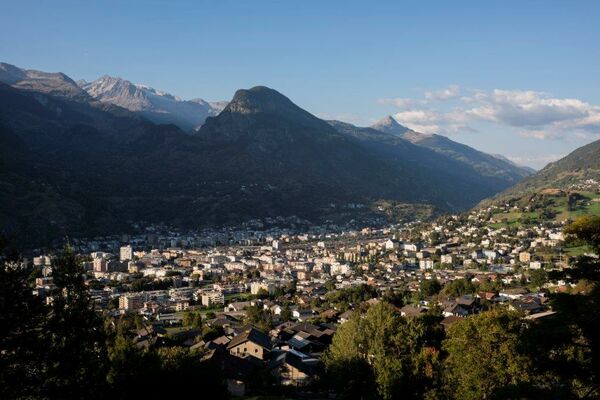 Do they differ? The Alpine Climate Board wanted to find out and invited them to a word "battle".
To me Spatial Planning means …
Marc: … more quality of life through creative solutions.
Katharina: ... many challenges and the same number of ways to overcome them. It is all about human beings, environmental and climate protection, reducing the potential for conflicts and … thinking big.
A caretaker for spatial planning should …
Marc: … have a good network.
Katharina: … enjoy working and exchanging with people from all over the Alpine region and with different backgrounds.
In 2050, the Alps are a region that …
Marc: … is well adapted to climate change.
Katharina: … is a pioneer when it comes to climate change mitigation and adaptation. A region that is a place of living and belonging.
The most common colour on my ideal map of the Alps is …
Marc: … blue.
Katharina: … green, but most preferably colourful.
The most beautiful place in the Alps is…
Marc: … in any of their old villages.
Katharina: … in a sun-kissed coniferous forest.
It seems they definitely differ in the number of words they need for a word battle!
Learn more about the programme of the Swiss Presidency of the Alpine Convention and their spatial planning activities here.