Founded on 5 May 1952, CIPRA, the International Commission for the Protection of the Alps, has been working tirelessly for the sustainable development of the Alps. It is an autonomous non-governmental, non-profit umbrella organisation of seven national and one regional representations, together encompassing a membership of more than 100 associations, organisations, and individuals.
To celebrate this momentous occasion, CIPRA International invited the Alpine Convention family and friends to their lovely offices in Schaan, Liechtenstein. People travelled from across the Alps (and further!) to be there for the anniversary and it was a welcome chance to see old and new faces in person.
Five workshops comprised the afternoon's activities, each with its own theme: "CIPRA, where are you going?", "Revitalising the Alpine Rhine", "More movement for health and climate", "The Alps of tomorrow", and a special workshop on "Quality of Life in the Alps" which is foreseen to be one of the main topics of the upcoming Slovenian Presidency. The aim of the workshops was to discuss current challenges and issues in the Alps, some focused specifically on Liechtenstein and others with a wider Alpine focus.
The day was rounded off with a culture-rich evening filled with music, poetry and an exchange of old stories and recent successes about one of the most important organisations in the Alpine region. You can read more about the history, people and milestones of CIPRA in its AlpsInsight magazine "The Alps of Tomorrow – 70 Years of CIPRA": www.cipra.org/szenealpen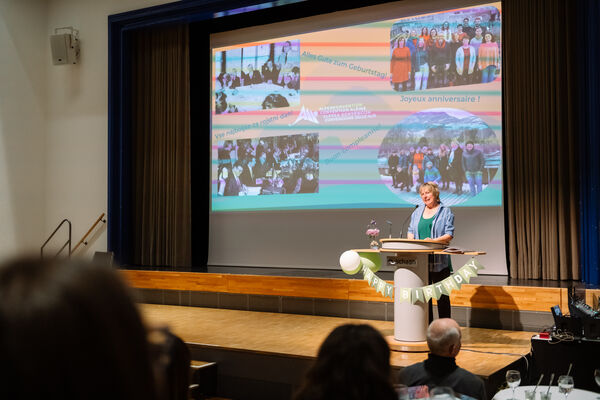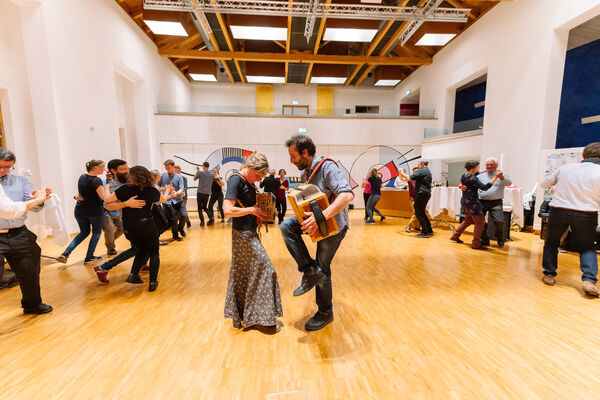 ---
CIPRA led the way for the creation of the Alpine Convention in 1991 and has continued to be an active and passionate voice as Observer in the various bodies and workflows of the Convention. As a recognition for this crucial contribution, the Permanent Secretariat organised for cabaret artist Markus Koschuh to come and introduce poems in each of the Alpine languages performed on video by poetry slammers from Slovenia, Italy, France, and Switzerland.
"Without CIPRA we would not have the Alpine Convention – the Convention exists thanks to the pioneering and visionary work carried out in the last half of the twentieth century. Since its founding, CIPRA has been supporting the objectives of the Alpine Convention, sometimes like a stern parent reminding us of our duties, sometimes like a bubbly sister coming up with unconventional ideas, and always as a hardworking friend with the common good of the Alps at heart. Here is to another 70 years – and longer – of working together for the future of the Alps!" said Alenka Smerkolj, Secretary General of the Alpine Convention.