Climate Hour 2021
Take some time to promote a healthy Alpine climate on World Environment Day on 5th June!
All of us can take small actions to better protect the climate in the Alps – and what better way to be inspired to act for climate protection than by joining other people and organisations that are just as passionate about a healthy climate in the Alps?
This is exactly what the Climate Hour wants to achieve: bringing people together, showcasing diverse climate activities in the Alps and inspiring local action.
For this reason, on World Environment Day on the 5th of June 2021, the Swiss Presidency of the Alpine Convention launched the first edition of the Climate Hour in cooperation with the Permanent Secretariat of the Alpine Convention. More than 20 partners from all over the Alpine region contributed to the first edition of Climate Hour by organising local events. The range of events was incredibly diverse and there was something for everyone! Despite the restrictions due to COVID-19, and the unpredictable weather in some places, the overall result of the Climate Hour was very positive!
Many thanks to everyone who took part in the Climate Hour 2021. We are already looking forward to organising it again on the 5th of June 2022 and cordially invite everyone to participate! If you have any ideas and suggestions for the Climate Hour 2022, please feel free to send them to alpineconvention@are.admin.ch.
Follow the Climate Hour on Twitter and Facebook: #ClimateHour #AlpineClimateAction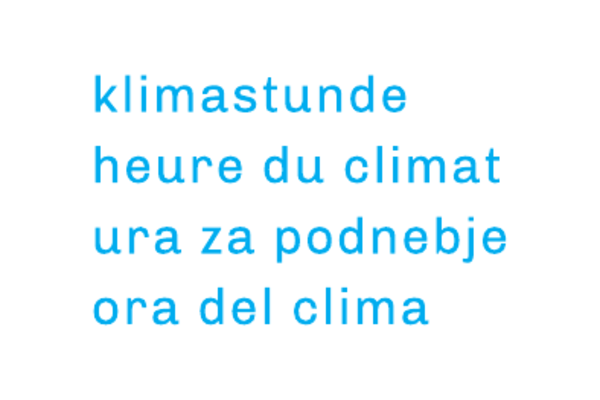 ---
---