On Thursday the 14th of October, the municipality of Passy/FR organised its kick-off workshop as Alpine Town of the Year 2022. The town, located in Upper Savoy in the Auvergne-Rhône-Alpes region, is made up of six hamlets, the "six hearts" of the town. Not only does Passy offer spectacular views of Mont Blanc, the highest mountain in the Alps, but twenty percent of Passy lies inside a nature reserve. Nature conservation and protection will therefore be a priority during Passy's time as Alpine Town of the Year.
During the kick-off event, Raphaël Castera, Passy's mayor, presented the town's programme for 2022 as Alpine Town of the Year, which builds on the conviction that sustainability and quality of life should go hand in hand. This was followed by four thematic workshops on the topics of optimising the energy renovation of public buildings, quality meals to support local agriculture, fragile natural areas, and Alpine culture and heritage.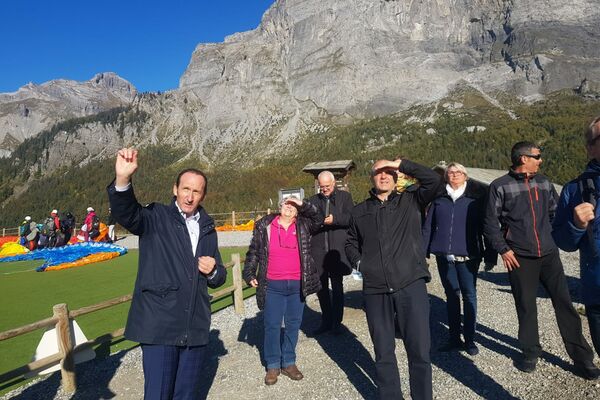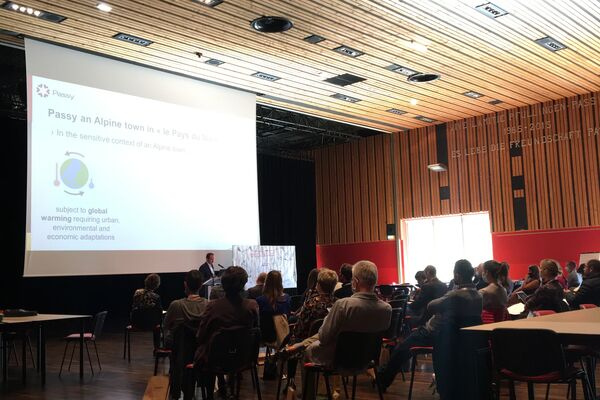 The kick-off was followed the next day by the Alpine Town of the Year Association's second General Assembly in 2021. During the Assembly, several important topics were discussed including projects on climate action in Alpine towns and youth work, as well as an update from the current Alpine Town of the Year, Biella/IT. The event-filled programme was rounded off on Saturday with excursions into the surrounding landscape, including a trip to the Mer de Glace glacier in Chamonix.
Alenka Smerkolj, Secretary General of the Alpine Convention, was honoured to give a welcome speech at the General Assembly. She praised the importance of cooperation between different territorial levels and noted that the Alpine Convention, while signed by national States, depended on the local and municipal levels for its successful implementation.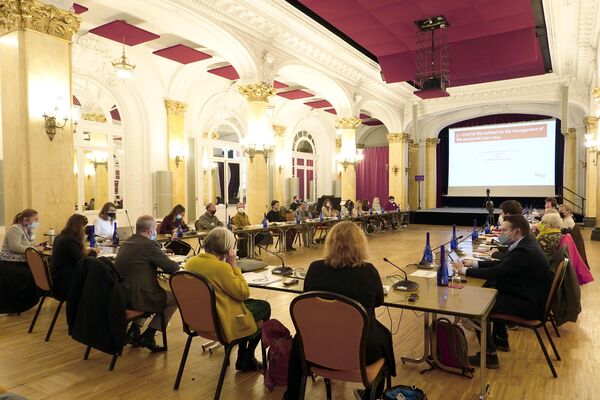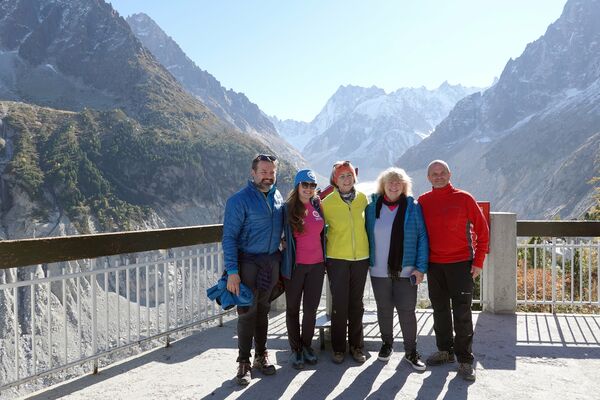 The Alpine Town of the Year Association is an active Observer to the Alpine Convention and indeed its inputs help ensure activities respond as much as possible to the reality in the ground. The title is awarded to towns for their strong commitment to implementing the Alpine Convention.
Alpine towns are a very important topic for the Alpine Convention. The next Report on the State of the Alps (RSA 9), which is currently being elaborated under the Swiss Presidency of the Alpine Convention, addresses the topic of Alpine towns and their development. Moreover, several members of the Alpine Town of the Year Association are participating in the project "Climate Action in Alpine Towns", which is also being led by Switzerland within the Territorial Agenda 2030 and providing many concrete insights for the RSA. The Alpine Towns Blog offers insights into these different projects on the topic of Alpine towns.
Finally, several of the Alpine Convention's Infopoints – Tolmin/SI, Morbegno/IT, Villach/AT and Chamonix/FR – are located in member towns of the Alpine Town of the Year Association. This helps bring the messages of the Alpine Convention to the towns' inhabitants.