In the landmark Golden Roof, the heart of Innsbruck, nestled away between the registry office and a museum dedicated to the historic building, lies an office whose front door reveals little about the work going on inside. A demure green logo, the Alpine Convention (in four languages), is the main indication that there is something happening behind the door.
The Permanent Secretariat of the Alpine Convention was established in 2003 with its headquarters in Innsbruck (AT) and an operational branch office in Bolzano/Bozen (IT) to support the work of the Alpine Convention bodies.
Alenka Smerkolj, Secretary General of the Alpine Convention emphasised: "We are grateful for the hospitality that the two Alpine cities have shown us over the past two decades. The partnerships at local, regional, and national level both in Austria and Italy have been constructive and open from the very beginning. We look forward to many more successful years of the Alpine Convention in Innsbruck and Bolzano/Bozen!"
With its international team of 17, the Permanent Secretariat works to raise awareness and support the implementation of the Alpine Convention and its Protocols. The four Alpine languages are always represented within the Secretariat, which, in its own way, represents a microcosm of the Alpine region.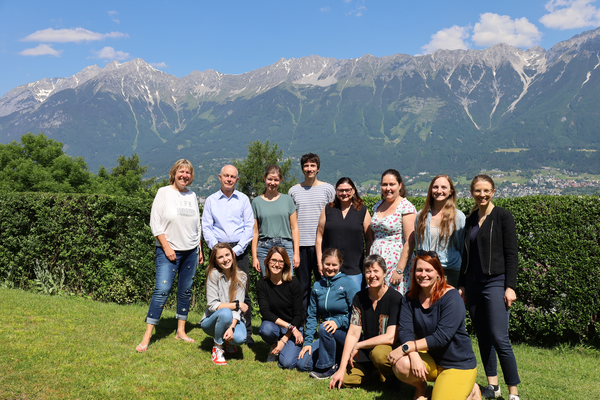 "Austria can be really proud to be the host country for the Permanent Secretariat of the Alpine Convention. And this has been the case since the beginning, so for 20 years now. Reliable, far-sighted, and appreciative diplomatic support is essential for the implementation of the Alpine Convention and its protocols in the Contracting Parties. This is exactly what the Permanent Secretariat does. I wish the Secretariat and above all the people who work tirelessly and with great commitment for the Alpine Convention all the best!" said Leonore Gewessler, Austrian Federal Minister for Climate Action, Environment, Energy, Mobility, Innovation and Technology.
A highlight for the Innsbruck office were renovation works in 2022 that gave it a bright, fresh new look – all while preserving the listed building status of the Golden Roof.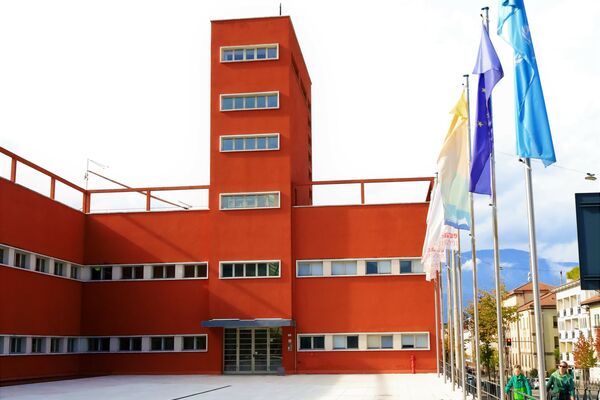 Slightly more modern in appearance is the Secretariat's Bolzano/Bozen office, hosted at Eurac Research. The office coordinates activities in Alpine research and works to expand the Alpine Convention's network of experts and to connect professionals across borders.
Eurac Research is an extremely important partner for the Alpine Convention. Through its numerous Alpine research projects, Eurac provides essential expertise for the development of science-based initiatives in the Alpine region.
"The Bolzano/Bozen office is responsible for Alpine research projects within the framework of the Alpine Convention, and research teams from Eurac Research have made decisive contributions to this over the years. A particularly urgent joint research field at present is biodiversity. There is good news to report here: we are working together on an Alpine-wide biodiversity monitoring project, coordinated by Eurac Research," said Roland Psenner, President of Eurac Research.