Water in the Alps
This year's focus was on the topic of Water in the Alps. The small group of journalists was taken for a week-long excursion across the Alps, using sustainable means of transport, that are alternative to private car; trains, buses, boats and bicycles were used, and a part of the tour was done on foot. Throughout the tour people from the Alps –amongst others experts, representatives of the civil society, of different economic sectors and different administrative levels, business people, workers, farmers and politicians – were met, therefore the name of the journey: "We are Alps".
The tour took place between 25 June and 2 July 2017 on a route linking Vienna (AT) and Monaco, with activities on the topic of Water in the Alps: from drinking water to water sports and spa, from water ecology to irrigation, hydroelectricity and more, also highlighting the issues of natural disasters and climate change. The group experienced various rivers and lakes in Austria, Italy, Switzerland and France with a finish by the sea in Monaco. The participants had the opportunity to meet the actors of flagship projects contributing to innovative water management.
All journalists taking part in the tour commited themselves to publish at least two articles or broadcasts about the crossing - you can read the articles here:
---
---
---
---
Free lance journalist and contributor for LifeGate. I'm a story teller mostly about biodiversity conservation and sustainability. I also write about ethology and animal cognition for the Siua blog, the International School of human-animal interaction founded by the zooantropologist Roberto Marchesini. I love all natural environments (especially the mountains) and all animal species (especially amphibians). I'm following with concern the evolution of climate change and its impact on humans, animals and the environment. I am also interested in animal rights, plant intelligence and those economies that respect the environment and people. I constantly try to reduce my environmental impact and live light on this earth.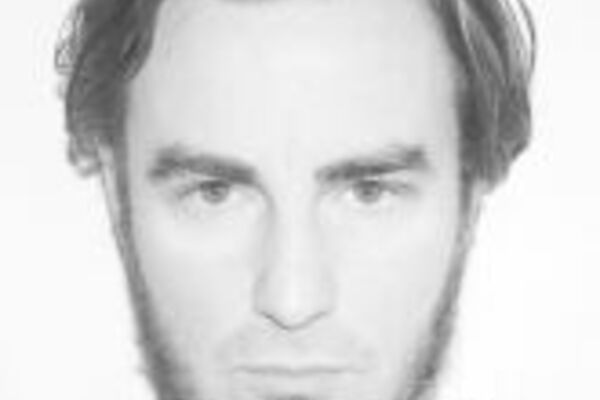 For more than five years, Raul is communicating EU's policies in biodiversity and climate change as Editor-in-Chief of the cross-media environmental portal, 2Celsius Network, a product among few of this kind in Central and Eastern Europe. He has written books and researches on different themes related to environmental law and politics. He has decided that the academic arguments around green issues and their cultural projection must be dramatized. Thus, in 2015 he became a filmmaker while working on "Operation Climate" - a cross media participatory project carried out by ARTE TV that aimed at poetically expressing impacts of climate change in all corners of Europe. Operation Climate eventually became a full-fledged documentary that aired on ARTE TV in December 2015. He is currently a close collaborator of VICE in his home country, Romania, as well as of numerous other media.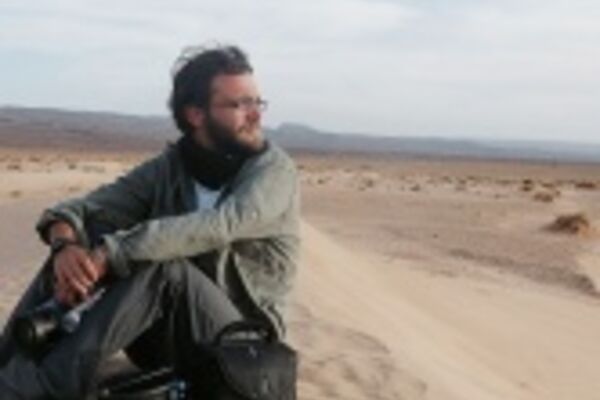 34 years old, graduated in Evironmental Law, I improved my journalism and communication expertise at CDCA (Centro Documentazione Conflitti Ambientali) in Rome and soon I started my collaboration with Istituto per l'Ambiente e l'Educazione Scholé Futuro and Educazione Sostenibile. I also work with several italian evironmental websites and magazines like Nonsoloambiente, Greenews, BioEcoGeo. I love photography and, thanks to the experience at ISFCI (Istituto di Fotografia e Comunicazione Integrata), is an essential part of my work too. I live in La Spezia, a small city in north Italy, placed between sea and mountains. Hiking is my passion and every time I can, I put my boots on to get lost in some trail.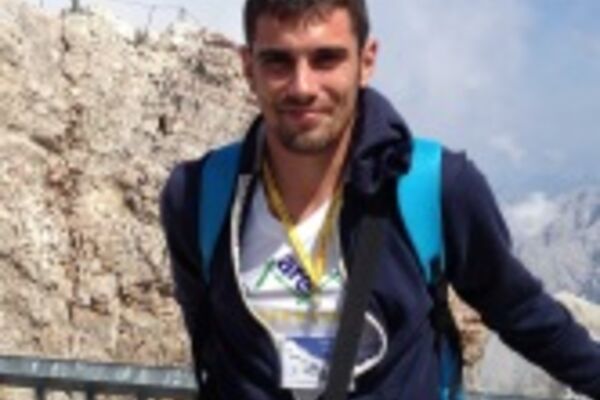 28 years old, employee at Associazione Ars.Uni.VCO. Responsible for the first Alpine Convention's Infopoint set in Domodossola. He participated in the previous edition of WE ARE ALPS. He partook in the New Generations for the Alps project, sponsored by the Italian Presidency of the Alpine Convention. He is interested in the whole aspects of mountain's life: ecology, economy, customs, sports and many other aspects, including communication. Since 2014 municipal councilor in Verbania City (VB).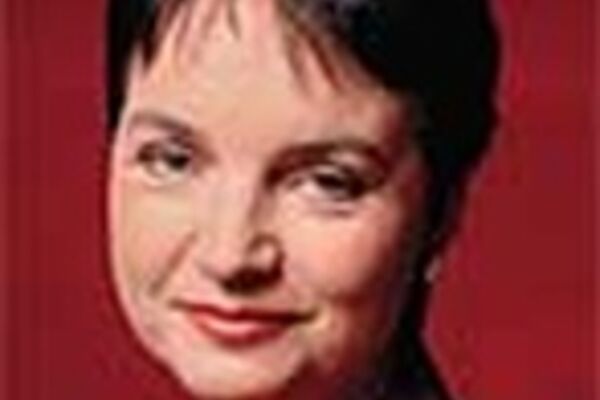 Vida Petrovčič is a renowned Slovenian television journalist and commentator covering economics, monetary policy, public finances, banking, energy production and policies, trade, privatisation and all other transitional topics of Slovenian economy. She has also played a prominent role as a reporter during the Slovenian war for independence.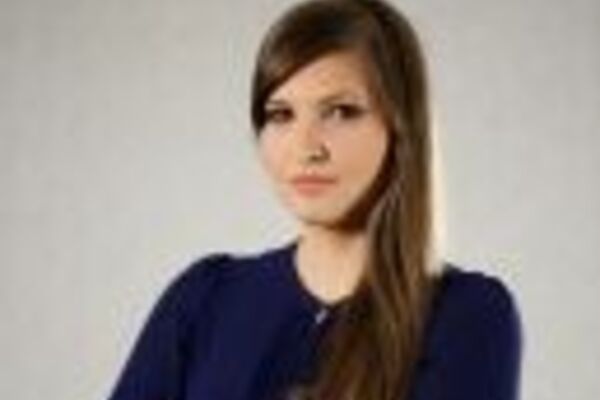 I am 30 years old and working for the Slovenian National Television. For our daily news programme I cover wide areas of topics ranging from infrastructure, health, business news to environment and ecology. Especially environmental problems, effects of global warming, water pollution are topics dear to my heart. I was born in very flat area of Slovenia and 15 years ago I moved to our capital city Ljubljana which is very close to the mountains. Quickly I realised that there is nothing more relaxing than hiking up a big mountain and the views on the top are always breathtaking. So I can't wait to discover new places, new trails and stories that are just waiting to be told.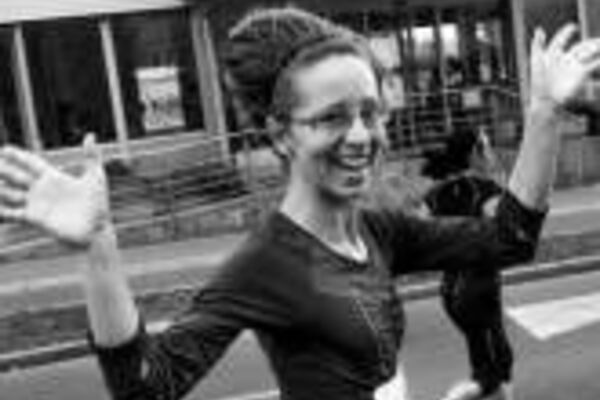 My name is Maja Prijatelj Videmšek and I'm a journalist from main Slovenian newspaper Delo. I cover wide area of topics ranging from social issues, agriculture, food and health to environment and ecology. I was the initiator of weekly page in Delo about environmental topics and also write for it. Privately I'm a big nature and animal lover and enthusiastic gardener.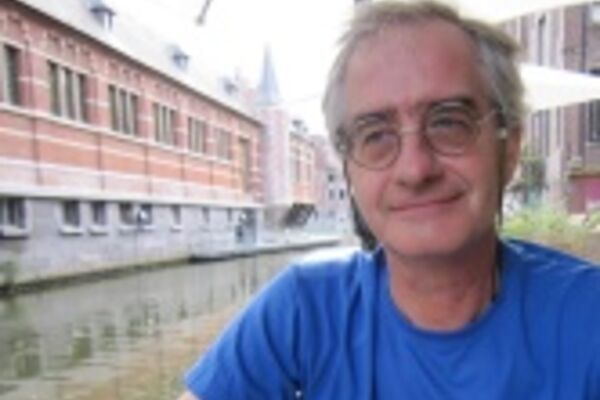 Christian Vanderwinnen is born in Brussels during the Christmas night 1950. Now officially retired he is still active in journalism and teaching. After 6 years in Brussels University (anthropology and journalism), his career was part in teaching tourism in different high schools and part in journalism and writing in belgian radio and different belgian magazines specialized in travel, trekking and mountain adventure ( travelling mostly in Africa and North America) . Large experience in trekking in the Alps (France, Valle d'Aosta,…) and in volcanic areas (Iceland, Réunion island, Kenya, Cameroon, Tanzanie) . He was also President of the belgian Youth Hostels Association for 14 years (1999-2013).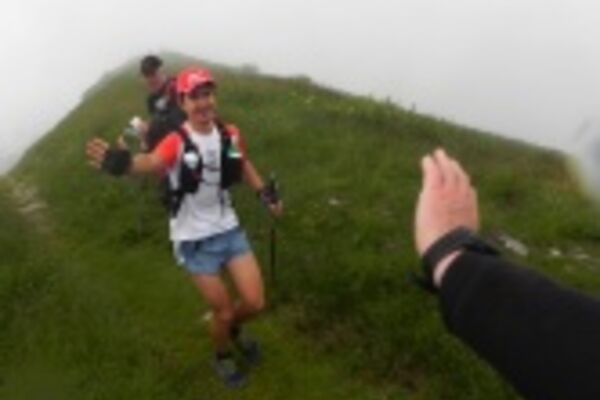 Mitja Volcansek, born in 1979, has a bachelor degree from the Faculty of Arts of the Ljubljana University, and has worked as a journalist for more than a decade now. In the last years he has worked as correspondent for the Slovenija Press Agency from the coastal region of Slovenia. an area that is rich in diverse natural resources, but is also facing many challenges due to its infrastructural development, all topics that he has also written about. He dedicates much of his spare time to walking and running in the mountains, which includes participating in ultra trail events, an activity that has helped him to develop a certain sensibility for the natural environment.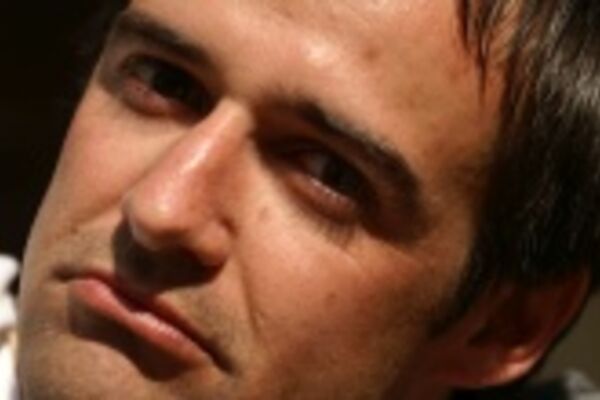 Born 1972 in Bruneck, now employed as journalist at the daily newspaper "Dolomiten" and before that responsible for the magazine "IN Südtirol". In my sparetime I write drama pieces, and do various types of sports such as tennis, soccer and biking. Obviously, I likes spending sunny weekends in the mountains, preferably in the "Dolomites". Often enough I dedicate my articles to mountain topics – to the construction of new huts, to the maintenance of vie ferrate or to the simple life of farmers. I studied in Innsbruck modern languages.