Experience climate change close up
The tour showed the characteristics, features, opportunities and common issues the Alpine inhabitants are facing. This year's focus was on the topic: Climate Change, especially considering the Climate change conference in one of the Alpine Countries (France) in December 2015.
The group of journalists was taken for a week long excursion across the Alpine arc, using sustainable means of transport, that are alternative to private car; trains, buses and bicycles were used, and a part of the tour was done on foot. Throughout the tour people from the Alps – amongst others experts, representatives of the civil society, different economic sectors and different administrative levels, business people, workers, farmers and politicians were met, therefore the name of the crossing: "We are Alps".
The tour took place between 29 June and 6 July 2015 on a route between Grenoble (FR) and Zugspitze (DE). Activities on climate change observation, adaptation and mitigation were presented through Alpine and country specific approaches. Visit to and first-hand experience in projects on glacier monitoring, pedagogy on climate change, innovative mobility, energy efficiency, flood and natural risk prevention measures, changes in biodiversity, new approaches in agriculture and tourism were seen.
---
---
---
---
written by Georg Bayerle:
Eissturz am Bossons-Gletscher at Bayern 1
written by Oscar del Barba:
written by Raul Cazan:
written by Axel Klemmer:
written by Nicolai Morawitz:
​​​​​​​written by Maja Prijatelj Videmšek:
written by Simonetta Radice:
​​​​​​​written by Martin Waldhausen:
written by Veronica Ulivieri:
Mobilità: spostarsi in modo sostenibile è possibile anche sulle Alpi on EcoNews
La Grosses Walsertal, non solo un paradiso per gli sport invernali in La stampa
​​​​​​​written by Romano Venziani:
List of news and articles published about the tour by local media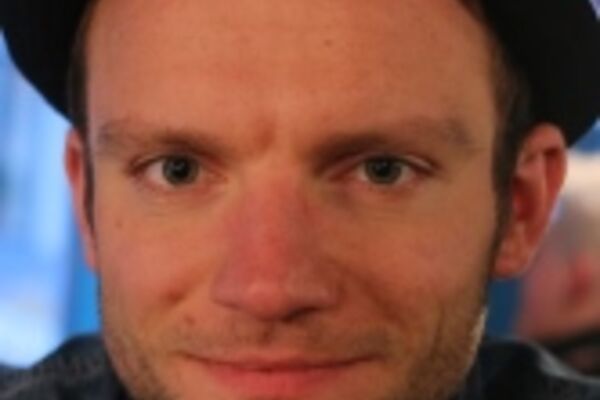 I am currently working as a correspondent for the Swiss News Agency (sda/ats) in Ticino (Switzerland).My job is to cover all major events in the Italian speaking part of Switzerland and to write articles for Swiss German newspapers.The Alps are distinct natural borders for my daily work as a journalist. In the north, the Gotthard not only separates the Italian speaking part of Switzerland from the German speaking part, but is also a border line between the Mediterranean sphere and the Northern climate zone.I am interested in video journalism and data journalism projects. Cross cultural projects between France, Italy and Switzerland are one of my field of interests.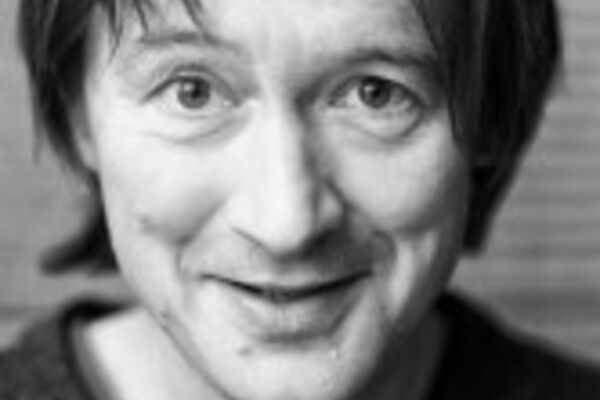 Axel Klemmer
Axel Klemmer was born 1963 in Berlin, moved to Munich in 1968 and has been travelling and climbing in the Alps since that time. He studied Geography and concentrated on the economical and social aspects of alpine tourism. For more than 20 years he has been working as an editor and (free lance) journalist for print and TV, he is also writing and editing travel and hiking guides. Some time ago he changed the focus of his work. That means he cut down on working for special interest Alpine magazines and PR agencies. In spring 2014 he managed a panel discussion about the European Strategy for the Alps EUSALP in the Alpine Museum in Munich and wrote an essay about this topic for the Alpine Club's annual 2015. Being an Geographer he is interested in alpine landscapes and all kind of spatial patterns that human action leaves on the ground.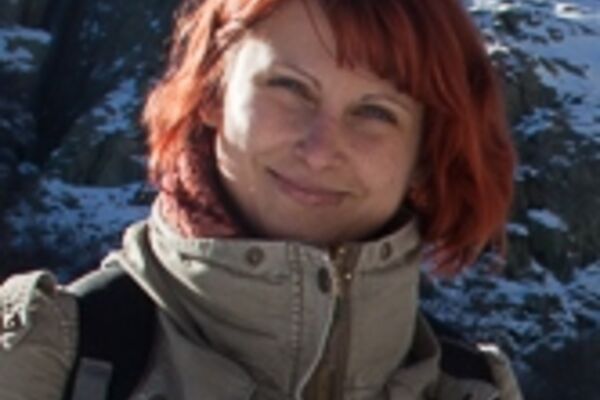 Sarah Ennemoser
Sarah Ennemoser, 26 years old, can't live without mountains and different languages. As a video reporter, she covers all kinds of local news for France Télévisions, the french public TV channel. She is also a freelance journalist, photographer and translator. Currently she lives in Strasbourg, but in reality she's always on the road with her backpack and a camera on her shoulders. Sarah's origins are in a small village in South Tyrol, in the heart of the Italian Alps and the Val Venosta apple plantations. After school she lived in Brussels for four years. In the « plat pays », the country of Jacques Brel, she missed the mountains so much that she moved to Freiburg in the Black Forest and to Strasbourg, where she finished her master in German-French journalism in 2014. European and environmental issues are definitely one of her favorite ones. She loves nature, sports, photography and she is looking forward to do some diving lessons in Corsica. At the bottom of the Mediterranean sea or on the top of the Alps, one of Sarah's passions is to discover very different types of environments, ecosystems and people.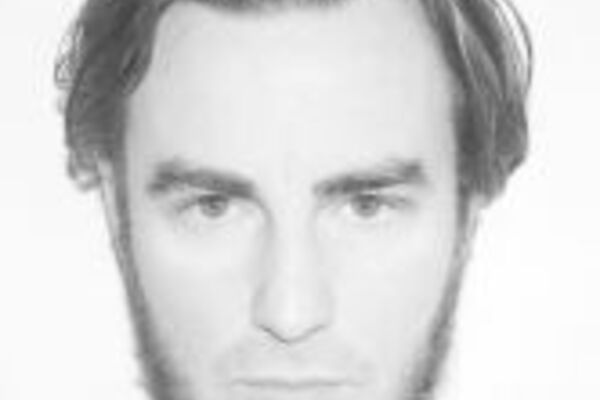 Raul Cazan
For more than five years, Raul is communicating EU's policies in biodiversity and climate change as Editor-in-Chief of the environmental portal, 2Celsius Network, a product among few of this kind in Central and Eastern Europe. Currently he is collaborating with the Brussels based European Journalism on issues related to climate change. He is reporting for different media in Central and Eastern Europe. Raul holds two Master's Degrees in social sciences from the prestigious Central European University Budapest and University of Trento, Italy, encompassing research in environmental communication and media studies. He is also a constant collaborator of the World Wildlife Fund, Transport & Environment, and other pan-European groups. For a few years he acted as an environmental consultant in Brussels and recently co-authored a book on ecological connectivity in the EU.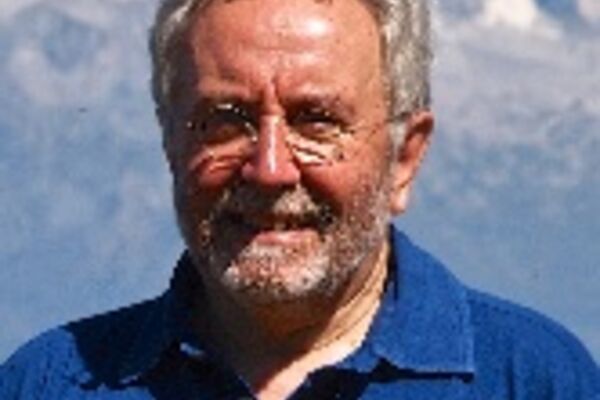 Oscar del Barba
Oscar del Barba, architect and urban planner (born in Lecco in 1950) lives in Morbegno. He's member of CAI - Italian Alpine Club since 1967 where he is in charge of the Technical Secretariat for the Environment. He was the director of the Parco delle Orobie Valtellinesi 1998-2000. From 1980 to 1998 he was director in the Lombardy Region, where he mainly worked in the environmental sector and has directed and produced numerous projects, including the relocation of refinery Agip in Rho-Pero, on whose grounds stands the Nuova Fiera di Milano. He had completed the first regional plan for the waters of the Lombardy Region and initiated the construction of the waste water treatment system of Milan in 1996. He also created and directed a lot of projects funded by the EU and applied bioremediation techniques in agricultural areas polluted. From 1992 to 1998 he was a member of the Technical Committee of the Po River Basin Authority; from March 2008 to January 2014 Oscar del Barba was the President of CIPRA Italy. He was also a member of the National Council of the Environment of the Ministry of Environment, Land and Sea. He is following the activities of the Alpine Convention since 1994 and participates in the Italian delegation to the Permanent Committee during since 2013. In 2014, he promoted in the City of Morbegno the Info-point of the Alpine Convention. He loves hiking, cycling and is also a passionate sommelier.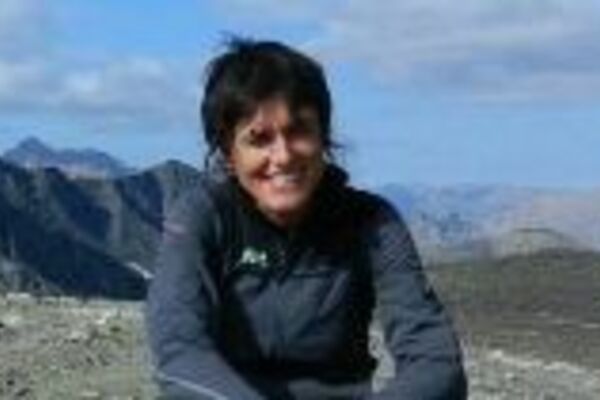 Free lance journalist and contributor for PlanetMountain.com, and Altitudini.it. Mountain blogger, content and community manager, I am also working for the Banff Mountain Film festival World Tour in Italy. Born in Milan in 1971, I spend my time between the big city and the lake Maggiore, where my real home and my heart are. I love mountains in every season: hiking, skiing, travelling and spending time in the nature are the things that makes me happy. Interested in everything concerning life in the mountains: ecology, economics, anthropology, traditions and so on. You can find me on my blog.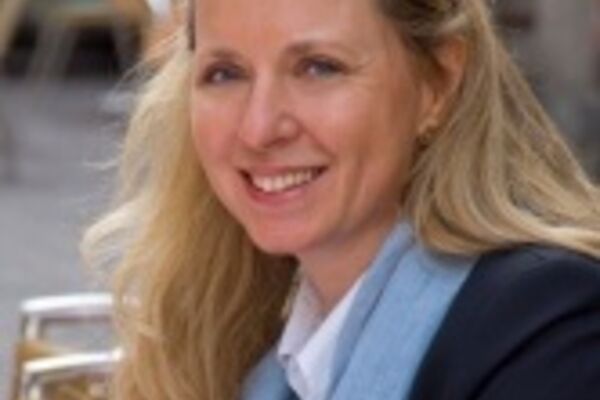 Christine Brugger
Christine Brugger is CEO and editor of Radio Osttirol in Lienz, Tirol. She started her career in radio business right after the liberalisation of the Austrian Broadcast in 1998 at Radio Frequenns (grass root media) in the Ennstal. She took over the principles of plurality of opinion from then to the day-to-day programme of Radio Osttirol. Her motivation to make radio programme is both curiosity and passion. Radio Osttirol is located in Osttirol with its Nationalpark Hohe Tauern and the river Isel. Therefore she reports about topics such as protection of nature and environment, Natura 2000 and hydropower plant projects because of their importance within the transmission area. These topics get more editorial attention as you would assume in the programme of a local radio station. Radio Osttirol has been nominated as "Best News Broadcast" at the 1. Austrian Radio Award 2015 with the "Mittagsmagazin" , a daily magazine with news and reports from our transmission area at noon.Beyond that Christine Brugger, who studied horticulture, works as a presenter at events and trainer in media education.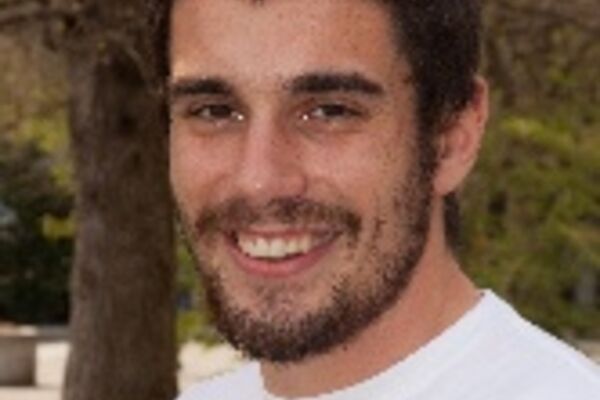 26 years old, employee at Associazione Ars.Uni.VCO. Responsible for the first Alpine Convention's Infopoint set in Domodossola. He participated in the previous edition of WE ARE ALPS. He partook in the New Generations for the Alps project, sponsored by the Italian Presidency of the Alpine Convention. He is interested in the whole aspects of mountain's life: ecology, economy, customs, sports and many other aspects, including communication.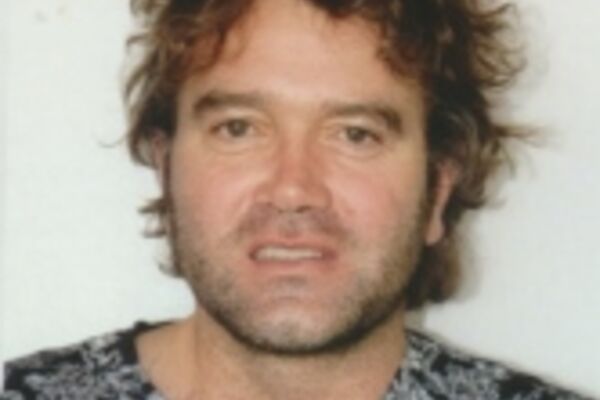 Georg Bayerle
Dr. Georg Bayerle, born in Günzburg, Bavaria. Specialist for Mountains and Environment in Radio and television of Bayerischer Rundfunk. Studies in München and Wien, phd in Literature at the University of Köln. Since the age of 5 connected to the mountains and continuously on tour all around the year. His reports are broadcasted in Shows like "Rucksackradio", "Bergauf Bergab" und "Zwischen Spessart und Karwendel". About mountains, alpine culture and nature he published more than 100 films and numerous radio reports. Many of the emissions show the transformation of alpine nature caused by economic impacts as well as climate change. The reports observe the changes in the relations of Humans, mountains and civilization as well as remarkable incidents of the alpine cultural history.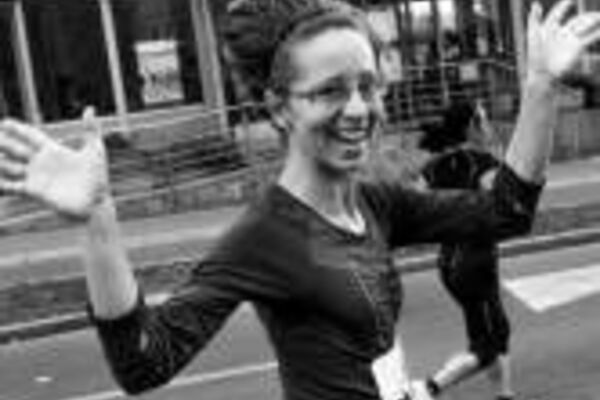 My name is Maja Prijatelj Videmšek and I'm a journalist from main Slovenian newspaper Delo. I cover wide area of topics ranging from social issues, food and health to environment and ecology. I was the initiator of weekly page in Delo about environmental topics and also write for it. Privately I'm a big nature and animal lover and enthusiastic gardener.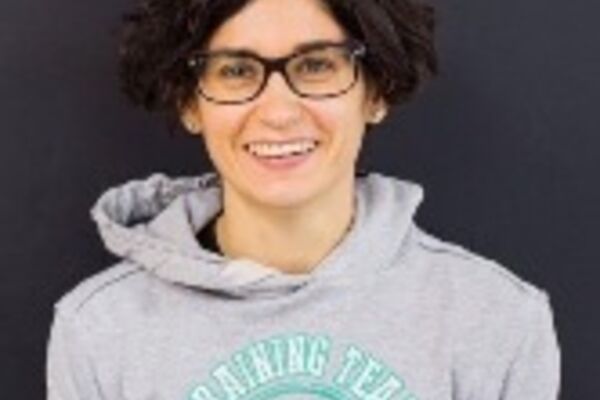 Veronica is a freelance journalist and contributor for many Italian newspapers (La Stampa, Repubblica Affari&Finanza, Il Fatto quotidiano, Inform-ant.com, Econewsweb.it, Eticanews.it). She usually covers environmental and economic stories, with particular attention to European policies. In the past she also collaborated with the scientific organization EvK2Cnr, during their international conference on mountain and climate change (Lecco, Italy, 2013). She was born and raised in Tuscany near the sea, but she loves the Alps. In 2015 she was awarded by Ugis, the Italian Union of Scientific Journalists, for her commitment to scientific communication.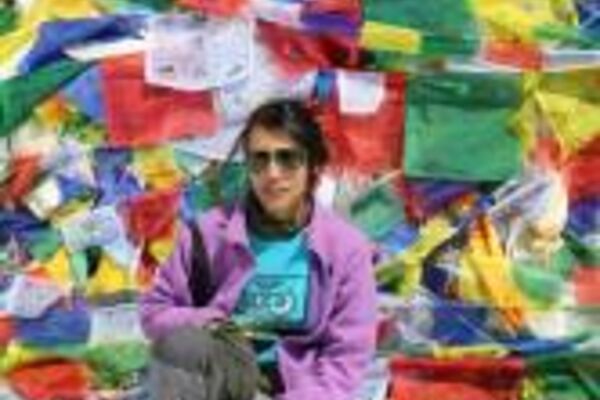 Pragati Shahi
Pragati Shahi is Sub-Editor with The Kathmandu Post, an English national daily published from Kathmandu, Nepal. As an environment and development journalist for more than six years now, she has widely reported on several issues relevant to environmental sustainability, mountain ecosystem, natural disasters and food security, etc. She has also reported on global environmental problems including global warming and climate change and represented her country as a media representative and a young changemaker to climate change negotiations held in Copenhagen and Warsaw. Her paper on regional environmental issues focusing on early warning system to minimise the risks of glacial lake outbursts floods is published by Centre for South Asian Studies (CSAS) Konrad Adenauer Stiftung (KAS), Germany in 2012. Born and raised in Nepal, the country bestowed with world's highest mountain ranges and green lush forests, she is an avid traveler and enjoys trekking through the mountains where she is able to connect with the people to learn about their culture and tradition. She is a passionate photographer and has affinity towards wildlife and landscape photography.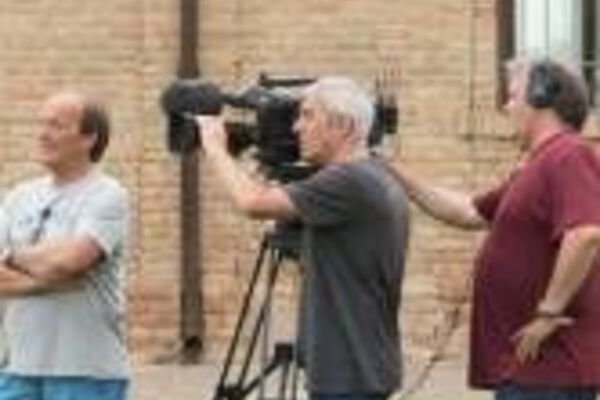 Romano Venziani
I was born in 1954, in Ticino (South part of Switzerland), where I still live.In 1982 I obtained a Licence ès lettres at the University of Geneva (modern history and history of international relationships).Since 1983, I work as journalist and producer at RSI (Italian speaking Swiss Radio and Television), and deal with issues related to territory, culture, history, traditions, a sort of "anthropological incursion" into the Swiss reality. I produced documentaries on humanitarian projects (Madagascar, Cameroon, Sao Tomé, Cambodia, Ethiopia, Ecuador ...). With the cameraman Luciano Paltenghi, I made several documentaries, including: Caro fratello ti scrivo…; Il canto del mare; La saga dei Durini; Il bosco delle memoria; Cime contese; In viaggio con Daisy. As the passion for the mountains imprints my work, I often produce documentaries on alpine trekkings. For years and still nowadays, I'm the producer of a weekly broadcast on RSI, Svizzera e dintorni. In 2007 I got the Premio Lombardia Ambiente, from the "Université d'été, Colloqui del paesaggio, for my documentaries dedicated to the territory and its protection. In April 2013, I published, with the photographer Roberto Buzzini, the book Sotto la linea dell'azzurro ("Under the line of the blue"), dedicated to the " Via Alta della Valle Verzasca," one of the most beautiful alpine walks. Last two years I took part (with my team: Luciano Paltenghi, cameraman, and Luca Maccanetti, sound engeneer) in Superalp7 and We are Alps 2014, the initiatives of the Alpine Convention's Permanent Secretariat. I'm just back from a long trip by boat, from Locarno (Switzerland) to Venice. a journey, from the springs to the sea, to explore the complexity of the water, its problems and its potentialities. A trip with also many symbolic meanings.